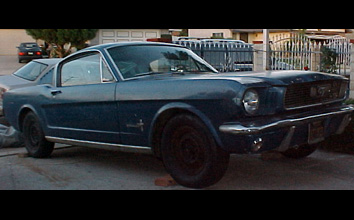 Daniel Mendiola of Moreno Valley, California owns this 1966 Fastback. Originally a straight 6 C4 manual, it underwent heavy modifications by
2nd owner, including cruise-o-matic, 289 4v, tri y headers, and drum/disk disk/disk
conversion. It was last driven in 1985. Daniel is in the process of restoring interior and
returning it to a manual.

< previous next >

Back to main